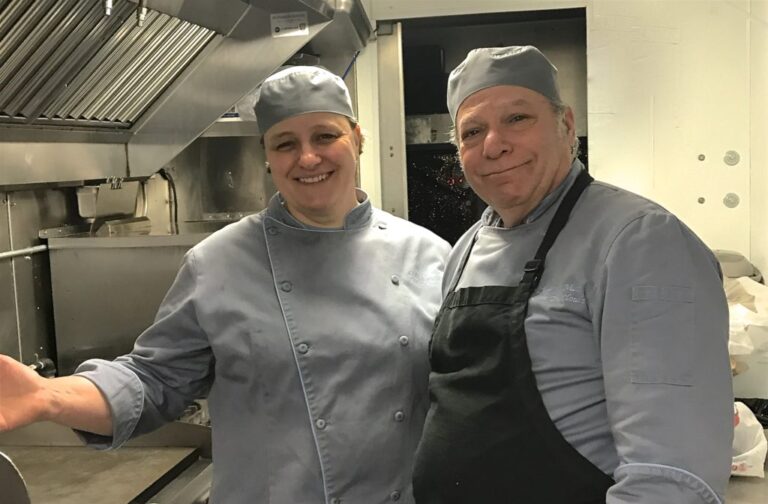 We are culinary craftsmen and artists! We love simple things, that we prepare with the highest care and respect with the best ingredients possible using a strong technical foundation.
We're obsessed with taste: not just knowing what tastes good but why. This is our way to live and understand life.
Here is a bit more about our philosophy: We try to give our best every day. We are honest to ourselves and to our customers. We trust in our abilities and each other. We believe in the driving force of love and the impact it can have in what we create.
What moves us is the gratitude from our customers and the happy moments… when we realize that we are part of making someones day a very special one.
We are a couple that has almost 50 years of combined cooking experience.  We both have culinary degrees and Silvia has her dietitian credentials.  Our passion is cooking and we are continually learning new ways to prepare dishes. We constantly challenge ourselves to create better food and service than we have ever done before.
We simply believe in the power of people and in the magic of food that brings us all together.
Silvia's bio:
I have been a cooking artist for over 30 years. Especially skilled in multi-cultural and vegetarian cuisines, creating meals and desserts from scratch, planning and developing new menus. Extensive knowledge of products, nutrition, presentations, interpersonal skills and sanitation requirements. I am committed to the highest level of professional and personal excellence.
I am a native of Switzerland. While graduating a three year culinary school and a one year education in diets and nutrition in Switzerland, I worked at a family style restaurant and a hospital. I cooked at a fine dining vegetarian restaurant in Bern, Switzerland for seven years. After participating in the opening of a new restaurant in Bern specializing in a fusion of European, Asian and Pacific cuisines I had the opportunity to move to California. There I studied with Chef Robert Ashley at Thornton hospital in San Diego, with an emphasis on heart healthy and tasty nutrition. I then worked different positions in a catering business, as a private chef and at California Cuisine in San Diego.
After moving to the Boston area in 2005, I worked at Glory restaurant in Andover and returned to be a private chef in Boston and in Weston for several years. Currently I am focusing all of my time in growing a small business called Above the Clouds Catering! And our newest venture the souped up food truck.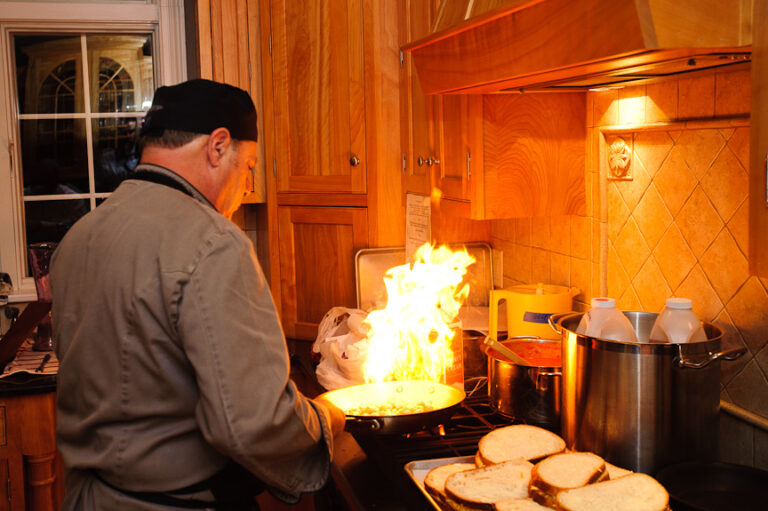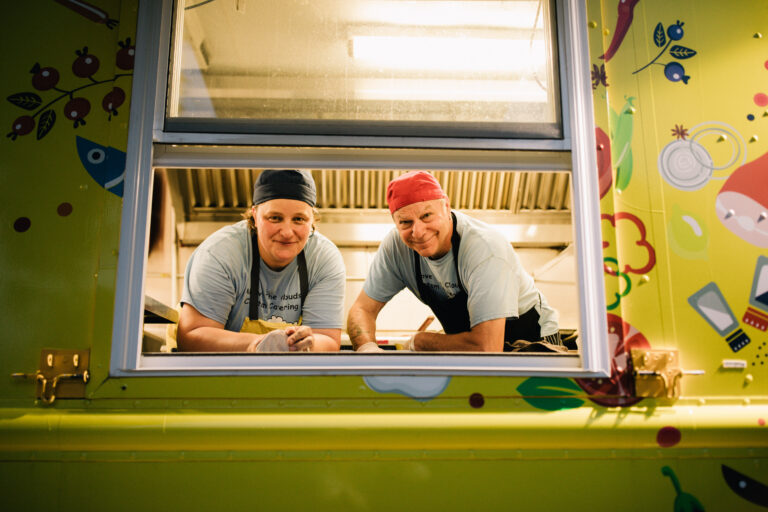 Dan's bio:
Cutting edge chef motivated to push the envelope in flavor and composition. Over 20 years experience as a personal chef, caterer, as well as in a hospital kitchen. Taking current culinary training and pushing it to new levels. Well educated in bringing together ethnic mixture and nutritional balance in menu planning. Educated in proper care and techniques for handling of foods as well as allergenic education.  No dish is ever good enough … It can always be improved.
Born and bred in New York.  I dove head long into the culinary field after completing a career in the U.S. Navy.  After cooking for many years as the "nice guy on the block" I was informed that the same could be done for fun and profit. I opened up my own company as a personal chef and caterer. Went back to school to complete an Associates Degree in Culinary Art at Grossmont College, California. After cooking at Thornton Hospital for three years while simultaneously going to school at night, I shifted back into catering.  After moving to the Boston area I worked for Performance Food Group selling food products to restaurants. Taking this additional knowledge, we opened "Above The Clouds" with my wife and have never regretted it since.
Our Team of Catering Ninjas will blow all of your expectations, just read our reviews on yelp and The Knot.
We believe in our team.
Our community is the soul of our business. We are chefs, artists, actors, laborors, moms and dads, musicians, dancers, thinkers….We support one another at work as well as our private lives.
Our collective spirit brings our events to life in a way that we never thought possible.
We are proud, we are energetic, we are intense and wonderful. And mostly, we always have so much fun!